Plastic surgery resources
Novant Health Appel & Wormer Plastic Surgery understands you need information before making a decision about plastic surgery or a cosmetic procedure. Use the links and health library below to look up topics that interest you. If you cannot find the information you are seeking, or if you need a specific question answered, please call our office at 704-316-5025.

One of the most frequent questions our patients ask is, "How can I pay for my cosmetic procedure?" Our office accepts CareCredit, a financing plan specifically for health, beauty and wellness expenses.
Click here
to learn more, or ask about the program in our office.
The American Society of Plastic Surgeons is one of the foremost authorities in the field of plastic surgery. The ASPS offers information about both cosmetic and reconstructive procedures.
The American Society for Aesthetic Plastic Surgery offers information about cosmetic procedures and injectables, including before and after pictures for plastic surgery procedures.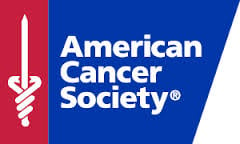 Novant Health Appel & Wormer Plastic Surgery is proud to serve Charlotte's breast cancer survivors by providing support and breast reconstruction after mastectomies. The American Cancer Society provides a wealth of information on breast reconstruction for cancer survivors.
The Botox website offers information about Botox, Juvederm and Latisse, as well as other injectables, fillers and skin treatments. The website explains the products, how they are used and the results you can expect.